I discovered a Domino environment with more then 100 orphaned users in groups. The procedure was clear and without strange ways to perform a deletion of users.
I really call it a bug. We discovered the reason why users are not removed when deleting a user from Domino.
When you delete a user there is a checkbox that is the cause of the problem. It's even called optional.
So it's an optional bug.

Delete user from the Domino Directory immediately.

When you check this box, there will be NO Adminp action ""Delete person in Domino Directory" because the user is deleted manually. The bug is that this also mean that users are not removed from groups.
This option should be removed. Never use this one or you will get orphaned users in your groups.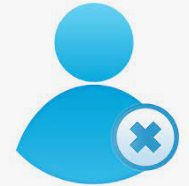 Hits: 254